Grid-ML XML Schema Viewer
An easy-to-use online tool for viewing, searching, and comparing XML schemas.
Schema Viewer
Grid-ML is designed to provide easy navigation through any data structure, no matter how deep or complex. The exclusive columnar view shows all the information you need, but nothing more. No fancy graphics to get in your way.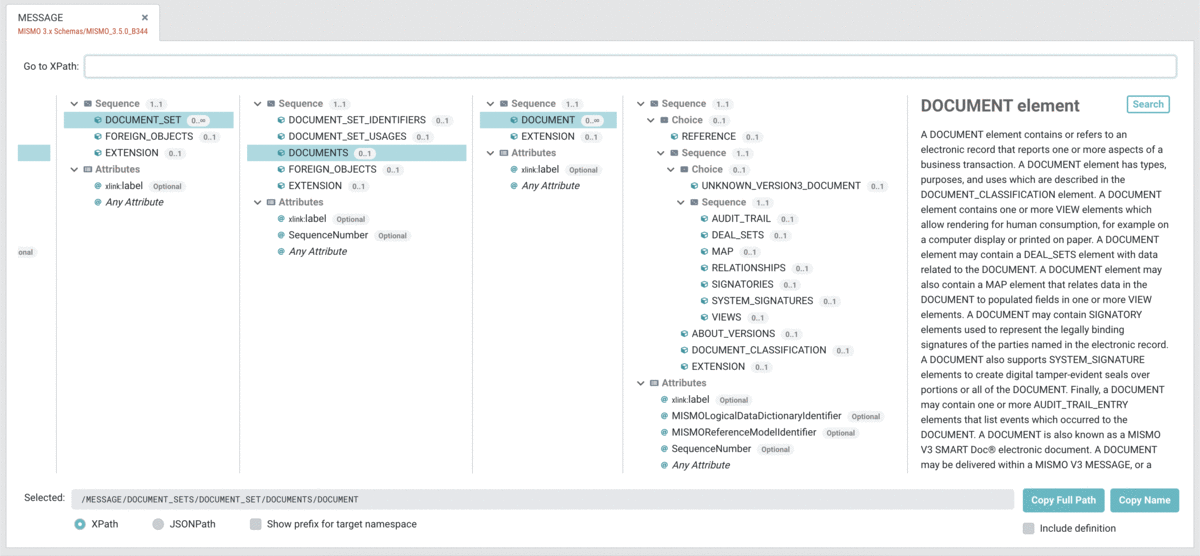 Schema Search
Grid-ML helps you search across multiple schemas and thousands of data points with ease. It provides instantaneous search results for data names, schema comments, namespaces, data types, and enumeration values. Grid-ML shows the results in an uncluttered, hierarchical view that allows you to quickly find the relevant items.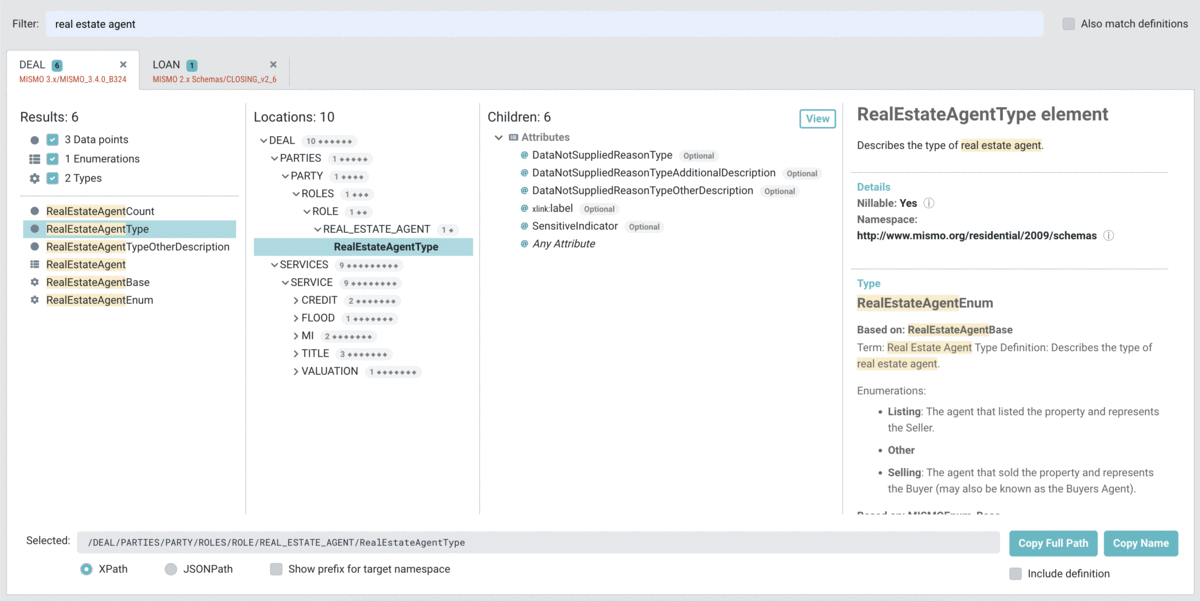 Schema Comparison and Diffing
Grid-ML simplifies the process of comparing and analyzing the differences between schemas. It shows you all the differences and allows you to filter by name, description, or type of change. Grid-ML saves you time and provides invaluable insights to help you plan schema version upgrades and to confidently deploy changes.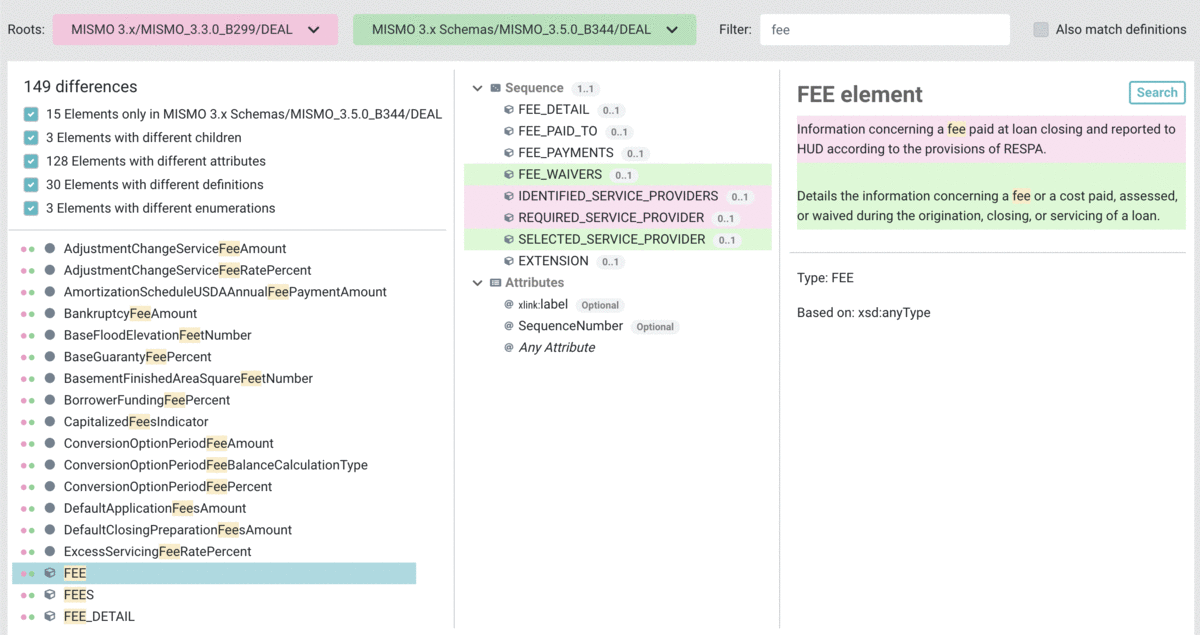 How it works
Choose a schema
Upload your own files, select a schema from a shared repository, or use one of the pre-loaded public schemas. Grid-ML supports standard and proprietary schemas in both W3C and OpenAPI formats.
Select a root node
Select the root node you need for your project. Grid-ML allows you to search for all available global elements across your entire repository.
Start exploring
Drill down into the data structure, search for business terms, compare schemas side-by-side, and validate paths, all at lighting fast speed.
Rinse and repeat
Set up as many schemas and root nodes as you need and feel free to modify your settings at any time. Grid-ML remembers your configuration when you log back in, so you can continue your work from where you left it off. You can also organize schemas into repositories and share them with team members and external contributors.
Use Cases
Search and visualize data models.
Create specifications for mapping data between industry standards and proprietary schemas.
Create specifications for data validation and business rules.
Compare different versions of data standards and reference models.
Create centralized repositories and share schemas with team members and external contributors.
Benefits
Reduces the time needed to develop data mapping and business rules specifications.
Reduces ramp-up time needed for team members to learn a data model.
Facilitates the communication between teams and partners by allowing everyone to easily access all the information about each data model.
Facilitates the development and maintenance of system interfaces.
Grid-ML XML Schema Viewer
An easy-to-use online tool for viewing, searching, and comparing XML schemas.